CAPACITY BUILDING AND AWARENESS RAISING
Through our Equine Welfare Program, we train equine owners (men, women and children) in rural communities on how to prevent the suffering, abuse and mistreatment of horses, mules, and donkeys by facilitating relevant knowledge and demonstrating the correct practices in the following welfare aspects:
Preventive care and basic needs
Rational handling (non-violent)
Preventive and curative treatments
Also, we carry out awareness raising actions so that equine owners can understand that working equines are living beings and also have basic needs like humans beings.
Finally, we facilitate "HANDS ON PROJECTS" which are selected by equine owners and aim to benefit both humans and animals.

Feeders using recycled tires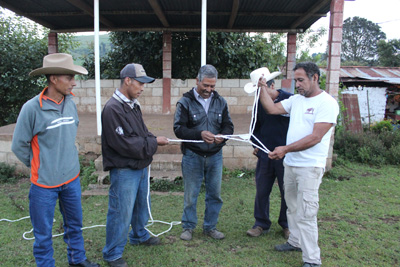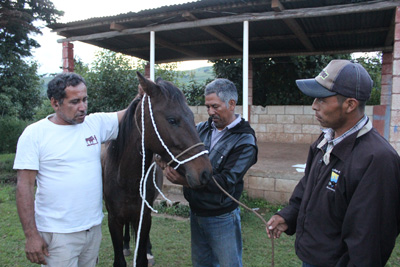 Halters using proper rope without knots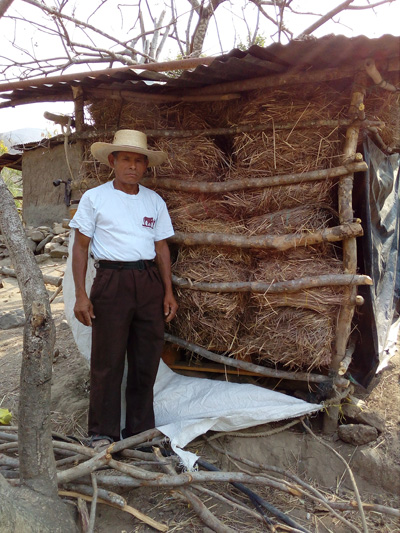 Hay bale making to store food for the driest season of the year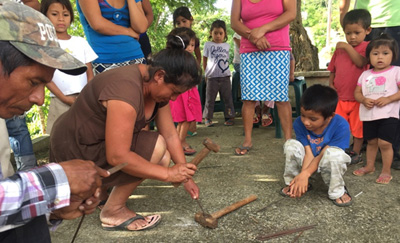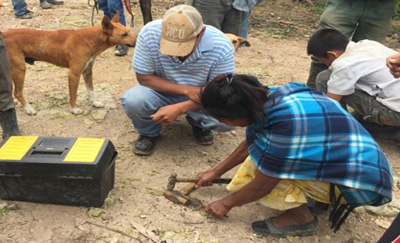 Hoof cleaning using recycled iron
TRAINING OF LOCAL SERVICE PROVIDERS (LSP)
LSPs are responsible for providing treatments for animals or sell medicines and vet supplies. We train LSPs on relevant aspects, so they are able to treat animals properly and with welfare considerations. The following LSPs are part of our training program:
Veterinarian Epidemiologist of the Ministry of Agriculture, Livestock, and Food Security (MAGA according to its initials in Spanish).
Agro-veterinarians: they are private business that sell medicines and vet supplies.
Local healers and saddlers: they are community based providers and treat animals in rural communities a on a regular basis. We aim that they have practical scientific knowledge and friendly practices, so they are able treat animals based on evidence and with welfare considerations in order to avoid the use of painful and traditional practices.  
With this initiative, we support LSPs to improve the quality of service provision for animals in rural communities.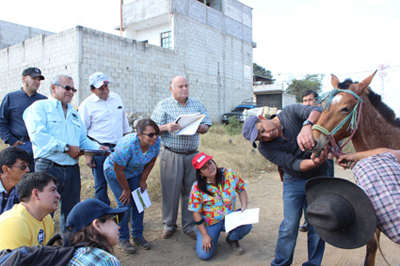 Veterinarian Epidemiologist MAGA.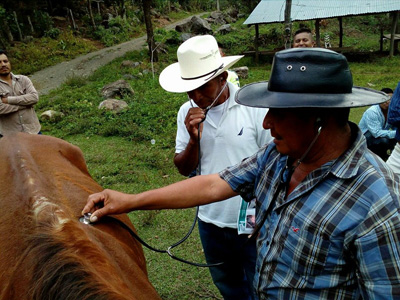 Local healers and saddlers
COMMUNITY ENGAGEMENT
Community participation and involvement are very important elements to consider in order to achieve long-lasting changes in the short and long term, and after exiting from the communities under intervention. We create and empower Animal Welfare Groups in every community, so they are capable enough to take the responsibility and follow-up of the animal welfare initiatives when we exit from the communities. At the same time, we help them to develop skills to manage development projects to benefit communities in a comprehensive manner.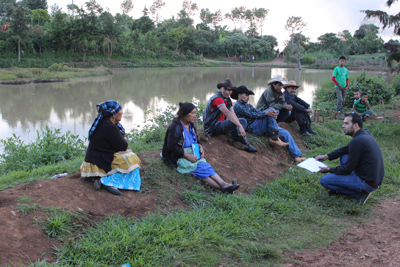 Animal Welfare group of community: Laguna del Sapo, Jalapa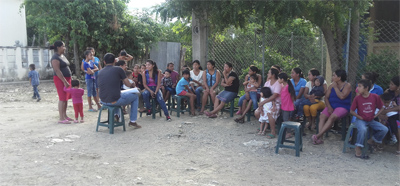 Development of rural appraisal evaluation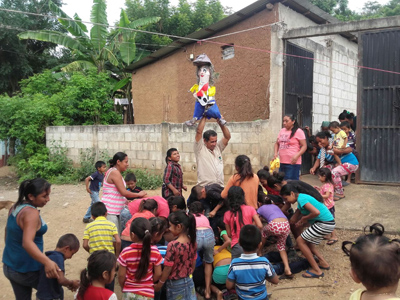 Celebration of the children day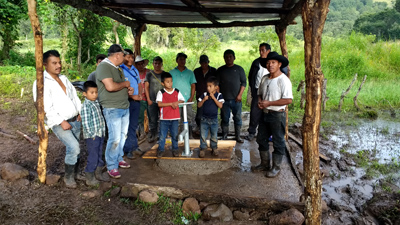 Installation of water pump in Jalapa.
ADVOCACY AND NETWORKING
We work with government institutions and municipalities with the aim to include animal welfare into the relevant development initiatives and programs.
Currently, we are supporting the following initiatives:
Enforcement of the Animal Welfare and Protection law at national and municipal level.
Development of technical manuals for equines.
Development and implementation of protocols to assist animals in disasters.
Development and implementation of animal welfare material for the Ministry of Education.
Development of the National Health Program for Equines.
Supporting the Animal Welfare Unit of MAGA during emergencies with equines.
RESEARCH
Our purpose is to be an evidence based organization. For this reason, we conduct research to have evidence about the importance of animal welfare in country. The findings of these research papers are shared with relevant government and non-government actors at the national level.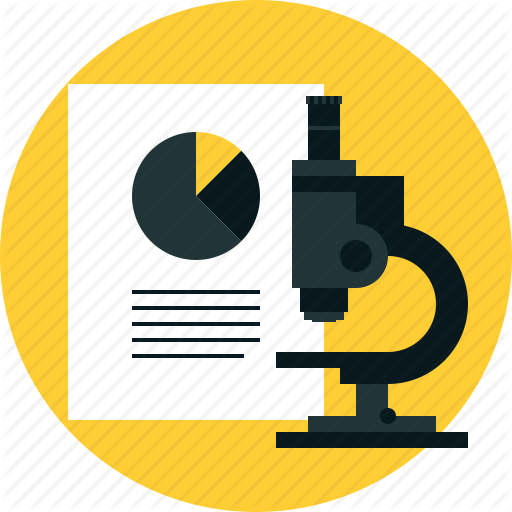 LIST OF RESEARCH AND OTHERS: